DK Sales believes protecting the environment is everyone's responsibility. As a corporate citizen, we do all we can to reduce our carbon footprint and help our clients do the same.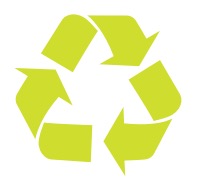 Whenever possible and practical, we will recommend 100 percent recycled materials in place of less green alternatives. Our solid fiber component options are just one example. Fortunately, we work in an industry that truly supports sustainability and reliance on renewable resources.
We applaud our suppliers for their continuous support and of these initiatives. Together, we and our customers can be a part of the global effort to ensure a cleaner, brighter future for generations to come.